Extra-Curricular Clubs and Activities
We offer a wide range of clubs at Three Bridges Primary. Places for clubs are allocated on a first come, first served basis, however we do our best to ensure that all children are offered a club throughout the academic year. Parents are advised to check their emails and the weekly newsletter for details of new clubs being offered to their year group.
We have a fun programme of clubs planned for Autumn term 2023, which you can find at the bottom of this page! If you open the PDF you will be able to access the links to external clubs.
West Sussex Music
Making and learning music is the most amazing experience: and we're here to help young people do just that. If you are interested in your child taking up instrumental lessons please see West Sussex Music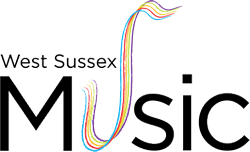 Holiday Club
We are delighted to be partnering up with The Outdoors Project who will be offering a holiday clubs at out school. The next one is going to run during the October holidays. The club is open to children in Year 1 to Year 6 from any school.

The Outdoors Project clubs are perfect for developing friendships, trust, teamwork, confidence, and essential life skills. We are constantly creating new games, themes and activities through the year. Fun is the main ingredient and kids usually return home happy and exhausted. To find out about more about The Outdoors Project have a look at their website.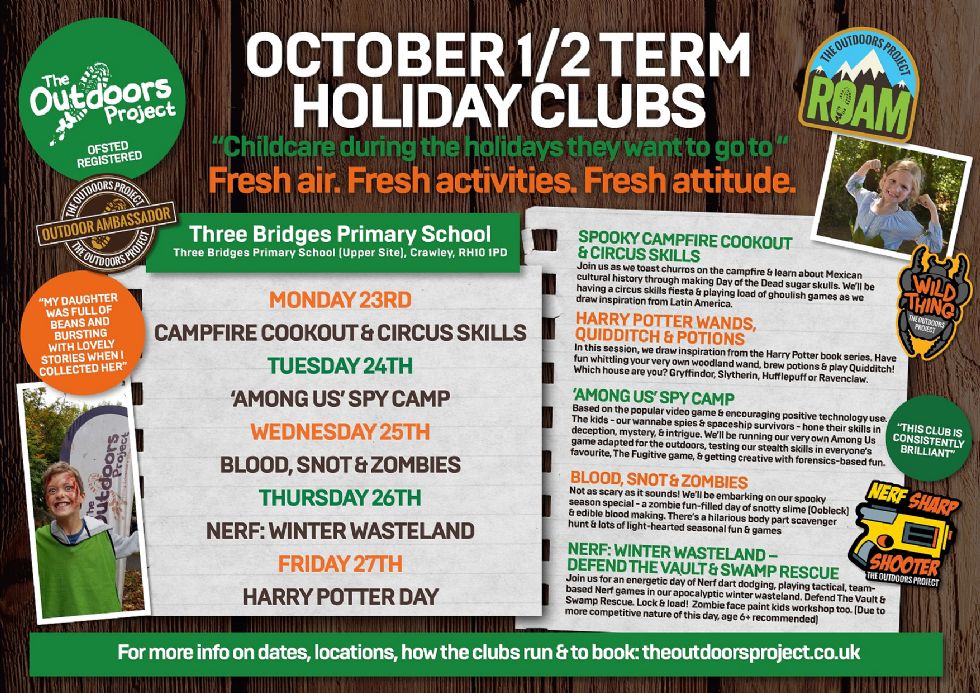 Feedback The Outdoors Project have received
'My 8 year old son will not usually attend out of school clubs because he is shy around unfamiliar people but I managed to persuade him to try The outdoor project in Three bridges out and he really enjoyed it! Today was his last day, but Danny had so much fun last week and today that he asked to go again! We have now booked him extra sessions this week :) Rob and his team are friendly and great with the kids! We will definitely be booking for next Half term!!'
'My 10 year old son returned for his second time at the Three Bridges session after really enjoying his first last week. He wasn't disappointed! He had a really great day today as well! Will definitely be booking again! Thanks!'
'My son attended the Three Bridges site in Crawley yesterday to take part in the Nerf day. He had the best day, he has never been to a holiday club before so was a little nervous about going however as soon as he got there his nerve's soon turned into excitement. He enjoyed the games and made some new friends which is great. Thank you to all the team, see you again soon !!'
'My daughter attended the Nerfageddon day today at Three Bridges School and had an absolute blast. She was raving about it so much that I fancy a go next time . Thank you for such a fun day.'
Booking can be made via their website.

To find out more information please contact The Outdoors Project on westsussex@theoutdoorsproject.co.uk or call them on 07939 664037 (or 07931 557981).