Children in Need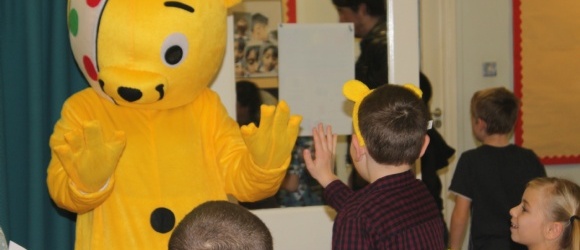 Here are some fantastic photographs of the children enjoying our Children in Need Assembly. This coincided with Dressing Up Day in The Orchard; the children were learning all about nursery rhymes this week!
We would like to thank all parents and children who participated in our non-uniform day in support of Children in Need. It was great to see Pudsey again, what a surprise we had when he arrived right in the middle of Friday Assembly!
We are really proud to announce that the school raised just over £400.00 for this great amazing charity. Thank you to everyone for your support!