Walk Once a Week and Bike It Launch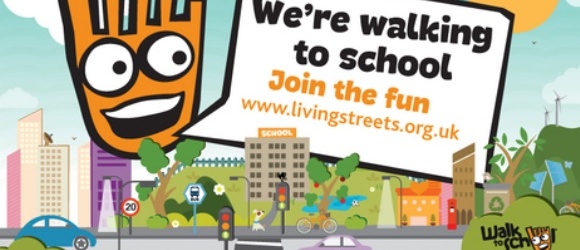 This week we launched WOW (Walk Once a Week) and Bike It. Children had a chance to meet Strider, the WOW mascot.
Wow and Bike It Launch
To encourage sustainable and healthy journeys to school, this year we will be taking part in the WOW (Walk Once a Week) Initiative, run by Living Streets and the 'Bike It' scheme, run by Sustrans. Throughout the year we will be actively encouraging the children to walk or cycle safely to school and will promote this through assemblies and planned events.
We launched the WOW project last week, with an assembly on both sites and a visit from 'Strider' the WOW mascot. The children really enjoyed meeting strider and giving him a 'high five' on their way out of school! The children have reacted very positively to this scheme and are keen to start walking and earning badges!
We have also launched the 'Bike It scheme' on the Lower Site this week with inspirational assemblies and a very successful 'Bike It Breakfast' led by our new 'Bike It' Officer, Paul Smith. It was lovely to see so many of you there and so many bikes around the school! Thank you for your enthusiasm and continued support.
We have had a lot of interest in the afternoon Bike Sessions that we have planned i.e. 'Learn to Ride' (Lower Site) and 'Cycling Skills and Games' (Upper Site); therefore we have added some further dates to keep up with the demand! If you have shown interest in these sessions, you will shortly receive an invite letter offering your child a place for a specific date.