Introducing Antoni, from Apple Class, Headteacher for the Day!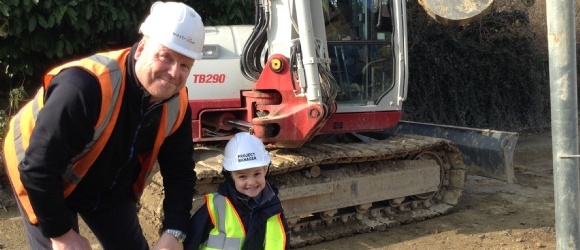 Introducing Antoni, from Apple Class, Headteacher for the Day!
Antoni won this prize courtesy of the Friends' brilliant Christmas raffle last term. So on Wednesday, we spent the day running the school together. These are some of the important jobs Antoni did for the school:
Good morning everyone! Mr Antoni was ready at the gate to welcome the children in. Mummy and daddy were so proud! Mr Antoni was super smart; he was even wearing a tie.
Mr Antoni visited every class. He reminded the children to keep the school tidy (that was the rule he wanted to make sure everyone remembered!)
He enjoyed joining in with phonics in Year 1 and checked on some of the children from the Orchard who were cooking. Maple Class stopped everything for a quick photo!
As the Headteacher, Mr Antoni thought it was important to help out with teaching Maths in Elm Class. He is a natural teacher and a fab dancer, as the children will tell you!
Next, we had a meeting with Jonathan from Project Playgrounds and Antoni helped choose some playground markings for our new playground. Some of our Year 5 children popped in for Headteacher Awards and decided to stay to help too!
We just had time for a quick lunch. Mr Antoni had two of his 5 a day! Very healthy!
The highlight of Mr Antoni's day was to have a special tour of the building site. Mr Ross, our brilliant site manager from Westridge, ordered a special hard hat and hi-vis jacket for Mr Antoni, who saw the new classrooms, a digger in action and had a run around in the puddles on the new playground. Look at the lime green walls! Exciting!
Well done and thank you Mr Antoni, you did a great job!