Three Bridges General Election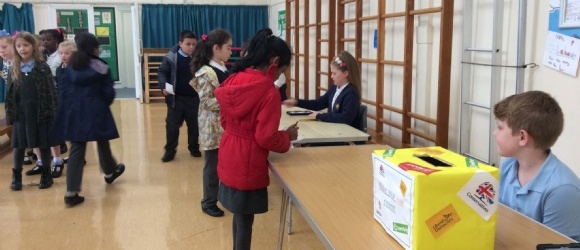 Pupils of Three Bridges Primary had their own General Election on the day of the national election. Click here to find out more...
Year 6 pupils got fully into the spirit of the General Election, researching party policies and creating manifesto speeches for each of the main parties before campaigning in every year group to attract votes. The children and staff were then invited to vote on Friday 9th June with Labour taking the victory! Well done to Year 6 for all their hardwork.