Reception at Forest School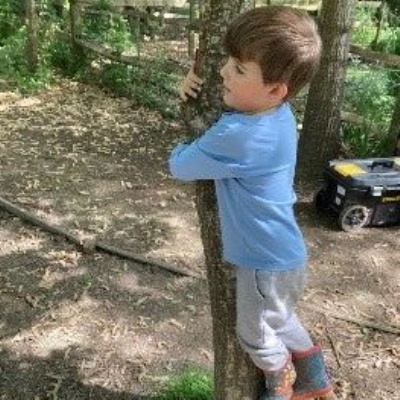 If you go down to the woods today …
Apple, Cherry and Mulberry class have been having fun exploring dandelions. We read a story about how colourful they are, have been finding them, painting them, had a go at making dandelion tea and some of us tasted it. The children enjoyed exploring the digging area with lots of water and making dandelion medals.
Here are some fun facts we found out about dandelions.
Did you know a dandelion in French means 'lion's tooth', have a look at the leaves they are toothed shaped on the edge!
Every part of the dandelion is edible, root, leaves, flowers.
The flower heads is made up of approximately 300 flowers-each petal is actually a flower in itself-so that means there are up to 300 seeds when it turns into a seed head, and they can float for 5 miles before they settle. These can be blown as dandelion clocks
The flower stem can reach up to the height of a ruler (6-12 inches) but guess
What the roots can go down the height of an elephant-10-12feet!