Albion CUp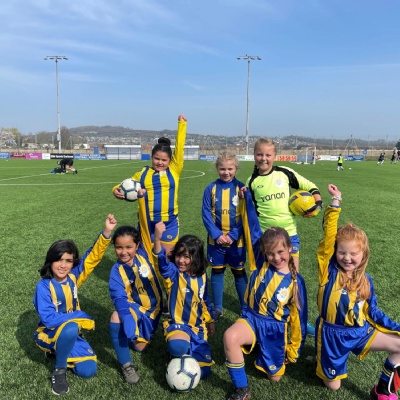 Yesterday some of the girls in Years 3 and 4 along with Mrs Khan, went to Lancing to take part in the Albion Cup.
After losing there opening game, Three Bridges went on a fantastic undefeated run of 5 games, eventually finishing in second place in their group and making it to the QF where they marginally lost out to a place in the semi-finals . All the girls played so well and represented Three Bridges school with honour. Thank you to Mrs Khan and Mr Waters for taking them to Lancing for the competition. Mr Waters said 'It was such an amazing day and great experience for these young girls ... and some of the girls had not even played a football match before the trials, so that makes there achievement even more spectacular.'
Well done girls we are all really proud of you!