Treasure Island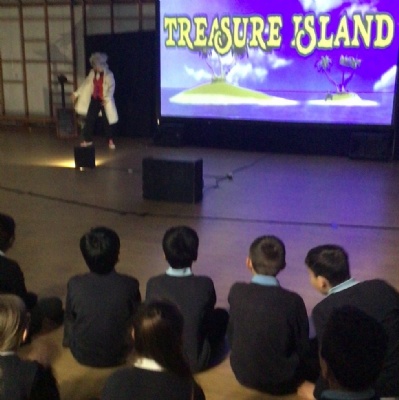 A Covid-friendly theatre production from M&M Productions came to visit.
Today the children in Years 3, 4 and 5 were so excited to be able to watch a Covid-friendly performance of Treasure Island.
Here are some quotes about the performance.
"I loved it! It reminded me of going to the cinema. My favourite part was al the songs."
Ava Year 3.
"I thought it was really good. Lots of bits were funny and made me laugh"
Josie Year 3.
"I really enjoyed it. It was nice to see an up-to-date version of a classic, which made us laugh." Mrs Boyce - Year 5 class teacher.