Headteacher for the day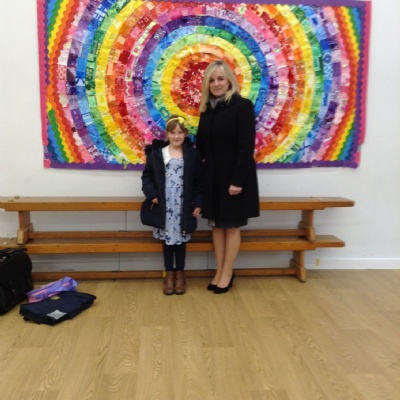 Millie had an amazing time as Headteacher for the day, read all about her day below.
My name is Millie and I have been Headteacher for the day today. I have been so busy. I read a book to some children in Reception and I visited all the children on both sites to tell them my rules which were 'If you see any play fighting, can you ask it to stop?' and 'If you're good at playtime you get double Dojos.' The children were very excited about this!
I had a meeting with school council and we were thinking of what we could do to replace the old slide that is falling apart on the lower site playground. We chose some brilliant things for the children to play with. I had lunch with Mrs Emberson in her office on the upper site. I also helped finish the newsletter. I did assembly on the lower site, the cake raffle and star of the week!
I have had an amazing time being Headteacher for the day. Millie, Holly Class.
"From my point of view, Headteacher for the Day is a really brilliant opportunity to work with one of the children for a whole day. It gives me such an invaluable insight into what the children think about the school. I was extremely proud of Millie, especially when she stood up in front of the rest of the school and led assembly", Trudy Emberson, Headteacher.